nstalling the Service
Once you have webmin installed and can log into the control panel, you are half way through the install already. What you need to do at this point is install the MySQL server by clicking on Un-used Modules and then Selecting MySQL Server from the drop down menu. It will open up a screen that will prompt you to click here to install the module and server.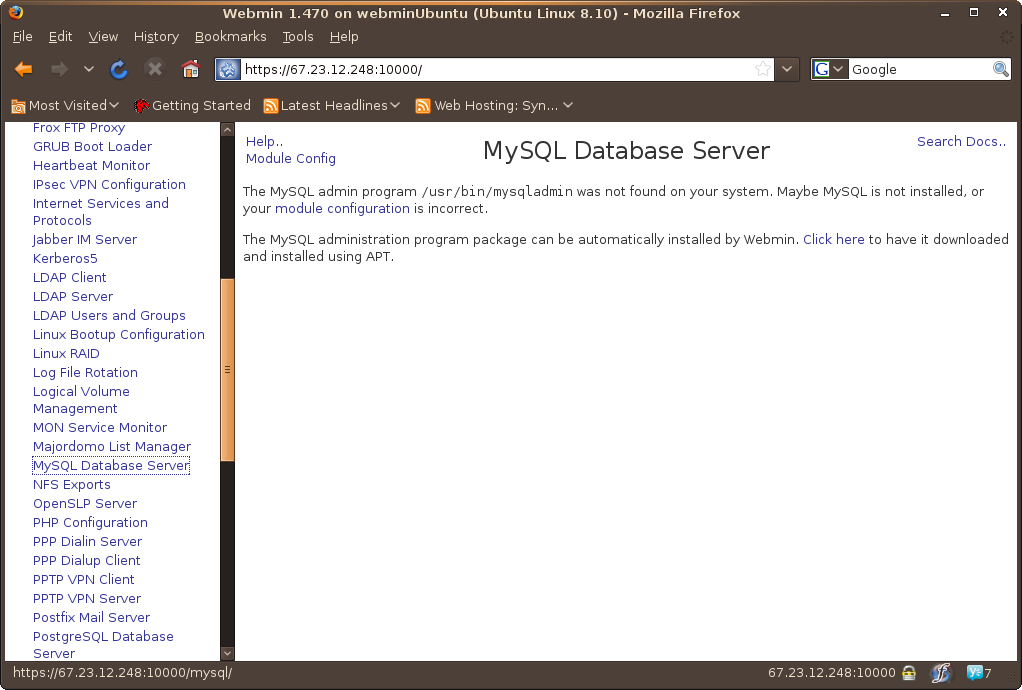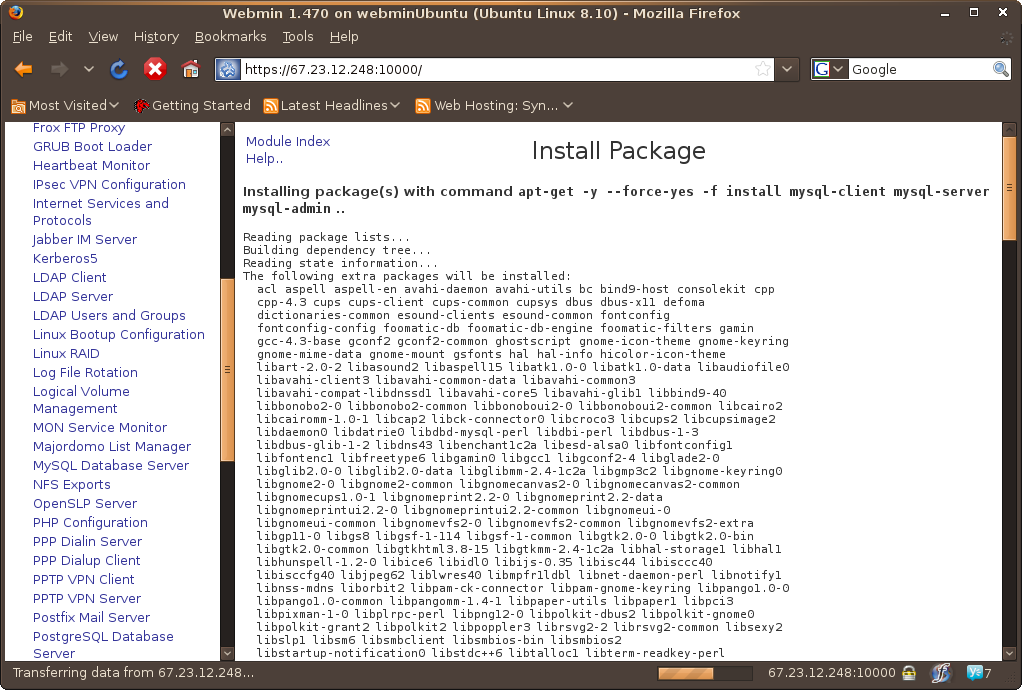 You're Set to Go
What, What?? Yes, the install is now complete, and if you click on the mysql tab on the left, it is setup and ready for you to start plugging away.